Michigan Made
Born in Jersey but made in Michigan, Jersey Giant takes immense pride in the subs that we create. Using the finest ingredients available, our subs are made by hand, in-store and are guaranteed to contain the best combination of meats, cheeses, vegetables and condiments that your lips have ever touched. From slicing fresh meats and cheeses for every order to our secret "Jersey Juice," every item on your sub is handcrafted and prepared daily by our talented team of Michiganders.
Jersey Giant SUBS proudly uses Hormel products!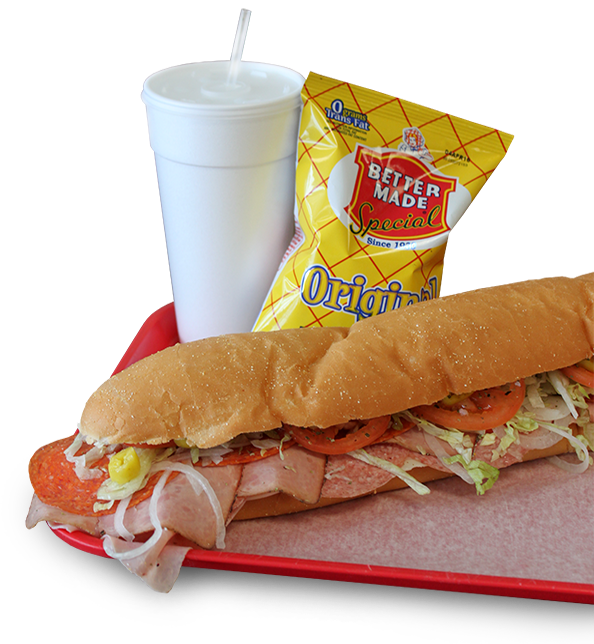 With a number of shops throughout Michigan, including locations in the Kalamazoo, Lansing, and Detroit areas, we've quickly grown to become the state's destination of choice for distinguished sandwich aficionados. Our selection of fresh-cut meats is sure to contain your personal favorite and includes ham, capicola, prostini, salami, pepperoni, turkey and roast beef. Sliced in-house, as your sub is being prepared, you can be certain that every ounce of goodness packed between our locally baked bread is fresh and delicious.
While we take inspiration from the Jersey way, producing gargantuan subs that contain only the best ingredients available, we are a 100% Michigan-based operation. We love our state, we love our location and, most of all, we love the people! So make no mistake: The name says Jersey, but we're all about Michigan!